ABOUT/HISTORY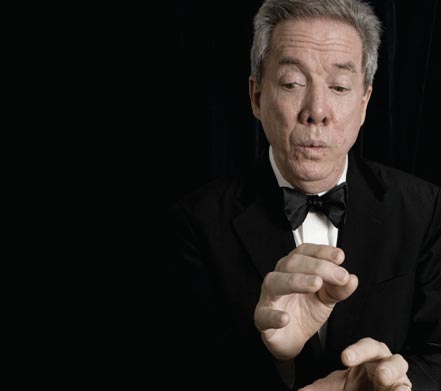 Welcome to the new web site of the new Mutable Music. After much consideration, Mutable Music is changing from a producer of CDs to a producer of digital downloads. My first considerations in exploring this choice were environmental. I had heard a lecture on green business, and it seemed obvious that we are in the business of producing new music, not plastic discs. Then, the economic realities confirmed the wisdom of this choice. There are fewer and fewer retail outlets for CDs at all, let alone new music CDs. Sales have steadily declined, not just for us, but for nearly everyone. Manufacturing, mailing, storing, all unduly expensive.
The stumbling block seemed to be the question of quality. I have always resisted the mp3 format as being too limited in fidelity for the kind of music we produce, which is so much about sound. Now, digital downloads can not only sound better than mp3s, they can sound significantly better than CDs, the sound of which many, including myself, have never really liked.
So an economic necessity has become an artistic advantage. Of course, if the convenience of the mp3 format is your preference, you can download our releases in that format from this web site. I encourage you, however, to consider downloading from HD Tracks to experience the full sound of our carefully recorded and mastered music projects.
For those of you who prefer CDs, the format of our cover art and liner notes remain in the CD size and shape. You can easily burn a CDR and print out the notes in a form that will fit in a plastic CD envelope. We will also be making copies in CDR form for artists to sell at performances. So nothing is lost, and a lot is gained.
I hope you will join us on this adventure and help make new music recordings more viable and more satisfying to listen to.
Thomas Buckner
MUTABLE MUSIC/1750 ARCH RECORDS
The Summer 1984 Complete Catalog from 1750 Arch Records opens with the following quote from Thomas Buckner, the President and Musical Director of the label: "This catalog represents ten years of activity and growth on the part of 1750 Arch Records. Most of the records contain music you won't find anywhere else. I like to think of it as exciting, unusual and interesting music—music to really listen to—that demands attention and, one hopes, rewards that attention— music, as Charles Ives put it, to "stretch your ears," and also engage your mind and your heart.
The following is a list of titles released by 1750 Arch Records over the course of its history. The diversity represented bears out the truth of that statement.
1750 ARCH RECORDS RELEASES
CONTEMPORARY
S- 1752 10 + 2: 12 American Text Sound Pieces
S- 1760 20th Century Flute
S- 1765 New Music for Electronic and Recorded Media
S- 1768 Complete Studies for Player Piano: The Music of Conlon Nancarrow, Vol. #1
S- 1771 Guitar Music of Villa-Lobos
S- 1772 Lou Harrison: Elegiac Symphony; Robert Hughes: Cadences
S- 1774 Rosenboom & Buchla: Collaboration in Performance
S- 1775 Stuart Dempster: In the Great Abbey of Clement VI
S- 1777 Complete Studies for Player Piano: The Music of Conlon Nancarrow, Vol. #2
S- 1779 Charles Amirkhanian: Lexical Music
S- 1780 Mel Graves: Three Worlds
S- 1781 Gardner Jencks: Selected Works for Piano, 1942-1980
S- 1782 Luigi Dallapicolla
S- 1784 John Adams: Shaker Loops: Phrygian Gates
S- 1785 New Music for Woodwinds and Voice
S- 1786 Complete Studies for Player Piano: The Music of Conlon Nancarrow, Vol. #3
S- 1787 New Music for Harp
S- 1789 Villa-Lobos: The Baby's Family
S- 1792 Daniel Kobialka: Echoes of Secret Silence; Charles Shere: Nightmusic
S- 1793 Neil B. Rolnick: Solos
S- 1794 Peter Dickson Lopez: The Ship of Death
S- 1795 Henry Brant: Solar Moth; Daniel Kobialka: Autumn Beyond
S- 1797 Jon English, Candace Natvig: Triptych
S- 1798 Complete Studies for Player Piano: The Music of Conlon Nancarrow, Vol. #4
S- 1800 Michael McNabb: Computer Music
S- 1801 The Music of Charles Seeger (1886-1979)
S- 1806 Space: An Interesting Breakfast Conversation

CLASSICAL
S- 1754 Opus 70: Martial Singher
S- 1761 Brahms Duets
S- 1762 Claude Debussy: Preludes, Book I
S- 1763 Claude Debussy: Preludes, Book II
S- 1766 An Album of French Songs
S- 1767 Schubert: Sonata in B Flat Major; Klaviersuck II
S- 1783 A Night in the Garden Court: San Francisco String Quartet
S- 1796 My Lord What A Mornin'

EARLY MUSIC
S- 1751 Dufay: Fifteen Songs
S- 1753 Transformations: Dufay and His Contemporaries
S- 1756 J.S. Bach: The Leipzig Sonatas
S- 1757 Wandering in this Place: Elizabethan Lute Songs
S- 1764 Dowland: Fantasies and Dances for the Lute
S- 1773 La Fontaine Amoureuse: Poetry and Music of Guillaume de Machaut (1300-1377)
S- 1776 Henry Purcell: Songs and Grounds

JAZZ
S- 1755 Infinite Sound: Contemporary African-American Music
S- 1758 Expansion
S- 1759 Syzygy
S- 1769 Art Lande: The Eccentricities of Earl Dant
S- 1770 Denny Zeitlin: Soundings
S- 1778 Art Lande: The Story of Ba-Ku
S- 1790 Big Black: Ethnic Fusion
S- 1791 George Marsh: Marshland
S- 1802 Randy Weston: Blue
S- 1804 George Marsh, John Abercrombie: Drum Strum